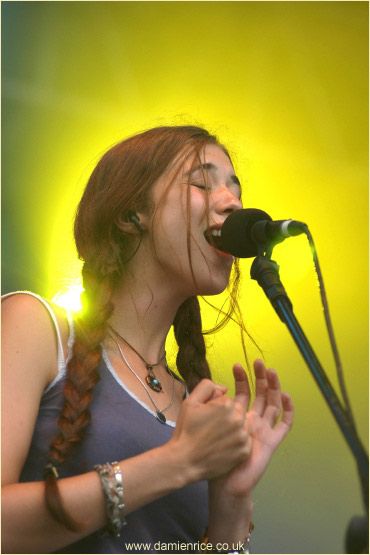 I Am Fuel, You Are Friends has some spectacular news… It only took him 4 years, but apparently Damien Rice has finally finished his followup to O. The new album, entitled 9, comes out in Ireland in November. No word on a US release, but I can guarantee you I'll be ordering directly from Eire.
The album's first single, "9 Crimes", is now streaming at 14th Floor Records.
Anyone worried that the lovely Lisa Hannigan might not be involved in the new album can rest easy. She pretty much makes this song. That's her on the right. Seriously, Damien could put out an album of El DeBarge covers, and as long as Lisa was on it, it would pwn.